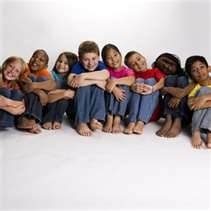 Here at Positive Influences, Inc. we believe that in order to assure that our children are positive and productive members of society we must encourage positive interaction between both the parnet and the youth through implementing positive reinforcements within the home and community.

Child/Adolescent Day Treatment....

Day Treatment bases goals on individual needs and consultations with the parents, school professionals,and other treatment providers.Treatment length is typically between 3 and 6 months depending on how quickly treatment goals are met. Day Treatment staff work closely with school professionals to improve the chances for a successful transition back to school. Family involvement increases the chance for success. Family therapy is a required component of the program.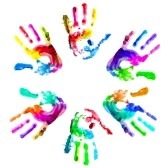 Our Day Treatment staff provides intensive counseling services to children and adolescents with severe behavioral and emotional problems.Youth and their parents work with a case manager to develop treatment goals and plans for discharge and aftercare.




Support parents and assist them to become confident with their parenting techniques.Encourage youth to manage feelings such as anger and sadness. Increase youth's self-esteem.Foster the development of academic skills.Improve communication skills between peers and adults.Offer education on issues such as family problems, substance abuse, sexual abuse, and health-related issues.Present alternatives to delinquent behavior patterns.



Hours of Operation

The Day Treatment program is offered

Monday through Friday, year-round.

The program can be flexible with the number

of hours and specified days a youth attends.

June – August operates from 8:30am to 2:30

September – May operates from 8:30 to 6:30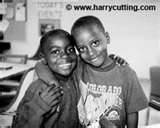 Intensive In-Home Services (IIHS) is a time-limited intensive family preservation intervention intended to stabilize living arrangements, promote reunification,and prevent the utilization of out-of-home therapeutic resources for identified youth through the age of 20.

IIH services focus on:

Defusing a current crisis, evaluating its nature and intervening to reduce the likelihood of a recurrence

Ensuring linkage to needed community services and resources Providing self-help and living skills training for youth

Providing parent skills training to help families build skills for coping with the youth's symptoms

Monitoring and managing the presenting psychiatric and/or addiction symptoms

Working with care givers in implementing home-based behavioral support.


Crisis management (24/7/365

)Intensive case management

Therapeutic interventions for an individual youth, the family, or both

Substance abuse referrals

Other rehabilitative supports

IIHS requires a team approach in order to accomplish goals.

Team members include:

Client

Family members

Friends

Clinicians

Social workers

QPs and APs

Others that the family would like to include

Eligibility Requirements

Axis I diagnosis, other than sole developmental disability diagnosis

Recommendation of service during assessment (and less intensive service has been attempted or considered)

Youth, family, or both could benefit from learning necessary skills to cope with crisis

Youth and family issues require intensive, coordinated clinical and positive behavioral intervention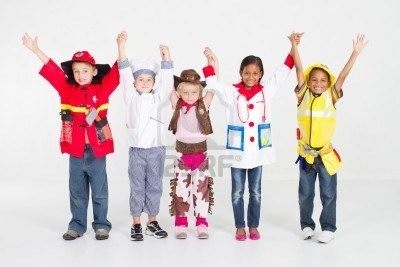 The IIH Process to Success...

Assessment

A thorough assessment of the family and individuals will be conducted to ensure comprehensive information is gathered to assess areas for needed intervention. Assessment is an ongoing process, requiring constant monitoring.

Interventions

A strength-based perspective will be used in all interventions to help clients recognize their strengths and use them to cope with crises. Some types of interventions include:

Cognitive Behavior Therapy (CBT), Functional Family Therapy (FFT), psychoeducation, parent training, and skills training.

Referrals will also be made to ensure that needs are being met.

Discharge

The client will be discharged when:Goals have been achieved and IIHS is no longer needed The client has improved their level of functioning and a transitional plan to a lower level of care has been established No progress has been made and more intensive services are required Client declines further IIH services


Outpatient Therapy

Medication Management

Targeted Case Management

Substance Abuse Services

All children services are based upon the individuals' needs, preferences, desires, level of functioning and the presence of risk factors.

They say it takes a whole village to raise a child at Positive Influences, Inc. we imagine the possibilities because within the word impossible it simply states I'm Possible. Working together to empower the lives of our youth!!

IMAGINE THE POSSIBILITIES...